Reverend Frederick C. Williams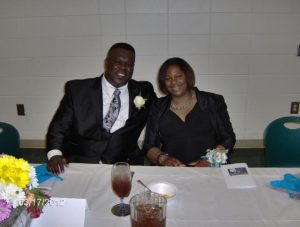 Reverend Frederick C. Williams is a native of Plantation, Florida. He is the second son born to McKinley and Cynthia Williams. He is married to Melissa McCloud Williams and the proud father of three children: Whitley, Frederick II, Gracelyn.
Reverend Williams is a product of the Broward County School System where he attended Nova High School. Upon graduation, he furthered his education at Clark-Atlanta University. He earned a four-year scholarship to play football for the Clark Panthers Football Team. While attending college, he was awarded numerous academic and athletic awards. Dr Williams was inducted in the Clark Atlanta University Hall of Fame in 2012.
His love and desire to help every child led him to become an educator. In 1993, he started his teaching career with the Dublin City School System as a Physical Education Teacher and Football Coach for the Dublin Fighting Irish Football Team. Reverend Williams furthered his education by obtaining a Masters of Education degree from Troy University and a doctoral degree from Nova Southeastern University.
Reverend Williams is the Superintendent of Dublin City Schools. He has always had a love for the Lord. He joined Greater New Friendship Baptist Church where he served as a Deacon, Sunday School Teacher, Youth Director, Tape Ministry Director, and Youth Pastor. Reverend Williams is currently the Pastor-Teacher of Turkey Creek Missionary Baptist Church, 12th District Bryant Theological Seminary Nights Coordinator and the Past President of the Dublin-Laurens and Surrounding Counties Baptist Ministers Union where he currently serves as Chaplain. Reverend Dr. Frederick C. Williams has accepted God's call upon his life to do the Master's Will.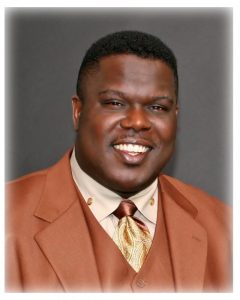 To my Turkey Creek Baptist Church Family, "Grace be to you, and peace, from God our Father, and from the Lord Jesus Christ (Ephesians1:2 KJV). God has truly blessed and ordained our union. Thank you for the way you have embraced and welcomed my wife and my children. You have truly been most cordial and orderly with your ministry to my family. Without a doubt you have treated us according to the principles in God's Holy Word. I am excited about what we are about to accomplish together for the cause of Christ. To the brethren, each ministry of the church, and every member, thank you for allowing me to devote my time to prayer and study of God's Word. You have truly been lifting up my arms as I Lift up the name of Jesus through the teaching of the Word, for the edifying of the entire Turkey Creek Baptist Church Family. Eyes have not seen, nor have ears heard what God has prepared for all of us here at Turkey Creek. Habakkuk, under the anointing of the Holy Spirit, maintained in chapter 2, verse 2 that men of God should, "Write the vision, and make it plain upon the tables, that he may run that readeth it." All Turkey Creek Baptist Church members will demonstrate their love for God, their love for each other, and their love for their neighbor through "Excellence in Ministry for the Cause of Christ." Gird up your loins and follow me as I follow Christ. I love you.