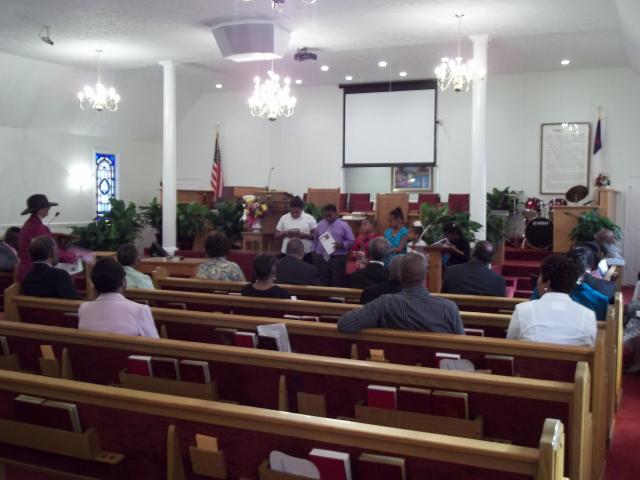 The Turkey Creek Missionary Baptist Church Sunday School meets each Sunday morning beginning at 9:30 am. We have classes for all ages. At Turkey Creek we have very dynamic and creative teachers who are skilled at unlocking the unsearchable writ of God as it pertains to each particular age group.
It is truly a joy to see each Sunday School class in action as they present the lessons learned and how they apply to all of our lives.
The goals of the Turkey Creek Missionary Baptist Church Sunday School Ministry for 2020 are as follows:
Promote Sunday School as a part of the total ministry to the congregation.

Promote Evangelism and Outreach as a part of the Sunday School function.

Increase membership and attendance.

Encourage Parental Involvement and Support.

Have Mass Sunday School once a month.
Classes:
Nursery (Infants-Pre-K)

Primary (K-2)

Elementary (3-5)

Middle School (6-8)

High School (9-12)

Relevant Sunday School (College-Adults) This class deals with contemporary issues through the Word.

Adults (Adults-Seniors) This is a traditional Sunday School setting
We look forward to seeing you at Sunday School!!!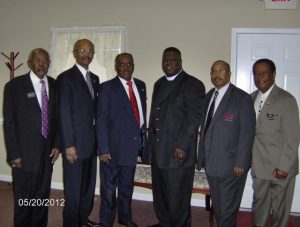 I Timothy 3:8-10:  Likewise must the deacons be grave, not doubletongued, not given to much wine, not greedy of filthy lucre; Holding the mystery of the faith in a pure conscience. And let these also first be proved; then let them use the office of a deacon, being found blameless.
The Deacon Ministry of Turkey Creek is totally committed to servant hood and "Excellence in Ministry for the Cause of Christ". As we lift up the arms of our Pastor, Reverend Dr. Frederick C. Williams; our prayer is that God is glorified, Christ is magnified, and the saved and the unsaved are edified.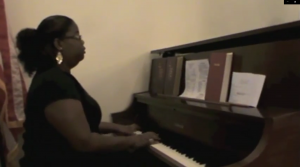 The Turkey Creek Baptist Church Music Ministry is fully committed to lifting up the name of Jesus through songs. We hope that our praising God through song will lead someone to Christ. We sing to give God all the praise, all the honor, and all the glory. We thank God for all that He is doing through our ministry. To God Be The Glory!!!
We love and appreciate our musicians: Marquetta Graves, Pianist Marcus Rayner,, Organist/Keyboard Fred Williams II, Drummer
PREAMBLE
Psalm 84:10:  "I rather be a doorkeeper in the house of my God than to dwell in the tents of wickedness."
MISSION
To serve the Lord Jesus, through the service we render to humanity.
MOTTO
"Ready to serve knowing that of the Lord we shall receive an inheritance for ye serve the Lord Christ."
The Turkey Creek Missionary Baptist Church Usher's Ministry is committed to "Excellence in Ministry for the Cause of Christ." Our goal is to make visitors, members and all worshippers to feel welcomed and comfortable. We are very serious and committed to our role in helping our pastor promote the worship experience by arriving on time and meeting the needs of all prior to, during, and after the worship experience .